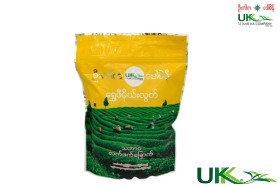 Previous
Next
0
---
---
3500 ~ MMK
First Flush Tea is the very first plucking of the harvest season, normally before the first rainfall of Thingyan, Myanmar's New Year Water Festival.
The newly plucked leaves harvested during the First Flush (mid-March to May) are the youngest and most tender. Rich in earthy minerals before being washed away by the first rainfall,
the blend brings the purest and freshest flavor of tea that the plant is capable of producing. With its bright golden yellow brew,
this tea blend carries a bold strong flavor with a bitter first note, but then slowly sweetens the palate, making it one of the more appreciated blend by tea connoisseurs.